Chrome dev tools dark theme
After seeing Iris Classon post about how to style Chrome Dev Tools, I knew I needed to give it a try.
I love Visual Studio dark theme, and having the same in Chrome is a joy for my eyes. So I've done it, and I'm happy.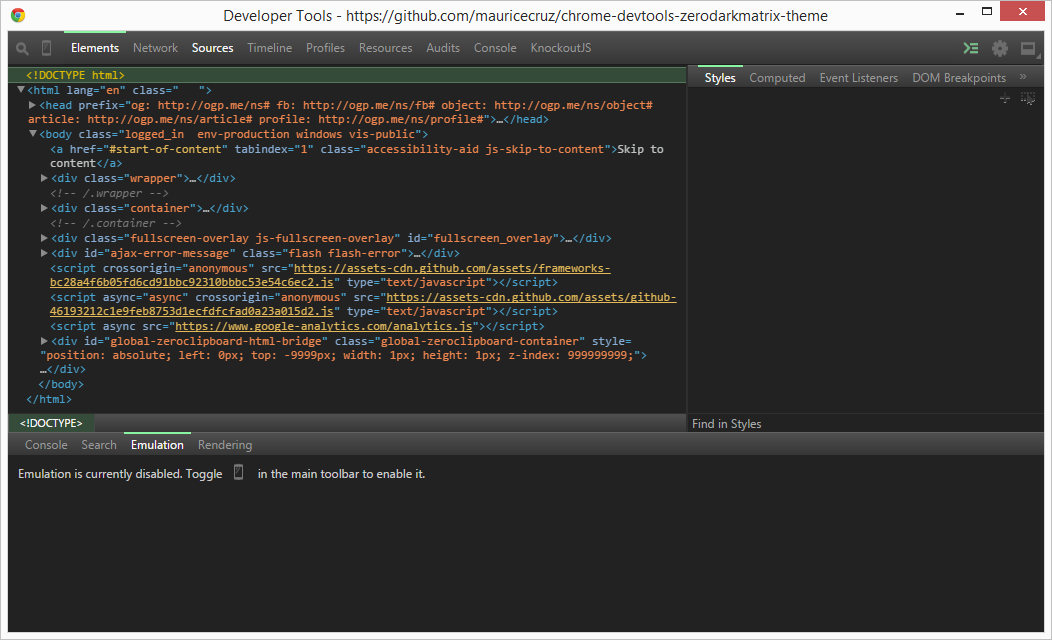 Install:
Add the extension Zero Dark Matrix from Chrome Web store
Enable the Developer experiments (chrome://flags > Enable Developer Tools experiments) and click "Relaunch Now" at the bottom
Go to developer tools settings > Experiments > and tick Allow custom UI themes.
Thanks Iris for the tip.